NOW, call me cynical if you like, but I can't help wondering if the unmitigated disaster that was this week's launch of a campaign to motivate young women into science might have been what was actually wanted?
You've doubtless heard about the pan-European campaign by the EU, aimed at teenage girls, called Science: It's a Girl Thing. Launched with great fanfare and a slick video showing a rugged male scientist looking up from his microscope to watch three skimpily dressed women dancing around in high heels and pouting suggestively, the campaign instantly attracted ridicule.
As, of course, it should. The blogosphere, twittersphere, and any other -sphere you can think of lit up with outraged comment, video responses, and general condemnation of an advertising campaign that was so completely inappropriate that it was, to my mind, funny rather than offensive. I think it falls into the 'so bad it's good' category.
And that's where my inner cynic starts asking questions. Had the EU come up with a standard campaign with the honourable intention of making the world of the laboratory and science in general more appealing to youngsters of whatever gender, we would all have shrugged our shoulders and issued a platitude about it being a worthy cause that we support. And we would then have forgotten all about it.
As it is, however, the interest in the campaign is exceptionally high. Yes, that interest is critical – but it means that the issues the campaign hoped to raise are actually being discussed very widely on message boards, Facebook, Youtube, and practically any where people gather.
It's a better result than the EU could ever have hoped for. Yes, they look like idiots – but what's new there? In a perverse way, the objectives of the campaign have been achieved, and at quite low cost considering that everybody who has kept the story alive (myself included) has done so for free. Nice one.
 I hope you find the LabHomepage website, and this weekly newsletter, useful. Comments and feedback are always welcome: thesecretlabproject@gmail.com. Please help us build our circulation base by forwarding this to any friends that might like it, and suggest they subscribe at http://eepurl.com/itOV2
best wishes
Russ Swan
editor, LabHomepage.com
Sponsored message: High Performance Solvent Evaporators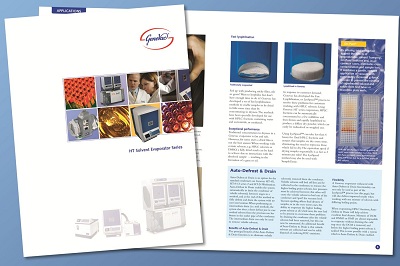 A PDF catalogue is available from Genevac describing its HT Series II Centrifugal Evaporator range.
A detailed introduction is provided for all current products ranging from the compact HT-4X that sets the standard for bench-top solvent evaporation to the HT-8, HT-12 and HT-24, the pinnacle of very high throughput evaporator technology. See http://genevac.com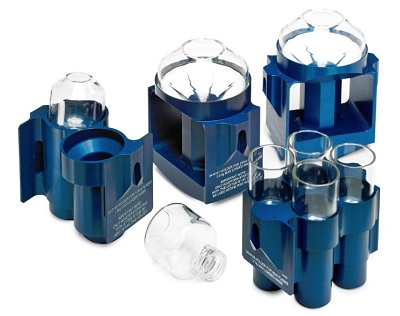 1. Methods for detection of dioxins in eggs
RESPONDING to the latest food scare in Europe, in which chicken eggs have been found to contain up to four times the permitted level of dioxins, Thermo Fisher has drawn…
http://labhomepage.com/2182/food-safety/methods-for-detection-of-dioxins-in-eggs/
2. Faster measurement of blood parameters
A HAEMATOLOGY and blood chemistry analyser just launched by Horiba Medical can measure both complete blood count (CBC) and C-reactive protein (CRP) in just…
http://labhomepage.com/2167/diagnostic/faster-measurement-of-blood-parameters/
3. Surfs imaging sheds light on bacterial mobility and adhesion
NEW RESEARCH in France has shown that that both the adhesion of a bacterium to a surface, and its motion on that surface ,are driven by the same mechanism. The work, carried…
http://labhomepage.com/2162/microscope/surfs-imaging-sheds-light-on-bacterial-mobility-and-adhesion/
4. Drying of aqueous HPLC fractions made faster and easier
A HIGH throughput method for drying high performance liquid chromatography (HPLC) fractions containing water is described in a new white paper from Genevac. Many lab…
http://labhomepage.com/2186/hplc/drying-of-aqueous-hplc-fractions-made-faster-and-easier/
5. Automatic scanning of barcodes on lab racks
IT IS now possible to scan 1D barcodes on sample tubes in the laboratory in just five seconds, using the Tracxer BC210 barcode reader as an accessory to the Micronic…
http://labhomepage.com/2153/sample/automatic-scanning-of-barcodes-on-lab-racks/
6. UHPLC delivers 'exceptional' productivity
CLAIMING the lowest gradient delay volume and unmatched flow precision, the Thermo Scientific UltiMate 3000 XRS ultra-high performance liquid chromatograph (UHPLC) is…
http://labhomepage.com/2139/hplc/uhplc-delivers-exceptional-productivity/
7. World's only nephelometer to measure light scattering in a microplate
THE NEWEST addition to BMG Labtech's range of microplate readers, the Nephelostar Plus, is said to be the world's only laser-based nephelometer that measures light scattering…
http://labhomepage.com/2143/microplate-reader/worlds-only-nephelometer-to-measure-light-scattering-in-a-microplate/
8. Tunable blue laser is world first
THE WORLD'S first precision tunable blue laser operating at 461nm, the Vortex Plus Blue TLB-6802, has been launched by the New Focus division of Newport. This is the critical…
http://labhomepage.com/2149/laser/tunable-blue-laser-is-world-first/
9. Stirring hot plates are corrosion resistant
THE NEW EchoTherm stirring hot plates from Torrey Pines Scientific are corrosion-resistant, making them suitable for environments that would destroy less robust lab equipment…
http://labhomepage.com/2174/labware/stirring-hot-plates-are-corrosion-resistant/
10. How to determine the CHN content of soils
A NEW application note demonstrating the precise determination of the carbon, hydrogen, and nitrogen (CHN) content of soil samples has been released by Exeter…
http://labhomepage.com/2158/elemental-analysis/how-to-determine-the-chn-content-of-soils/