A RECENT surge in content from the Smithsonian Institution has seen the Encyclopedia of Life (EOL) break through the one million page milestone and sets it firmly on course to catalogue every known species on Earth.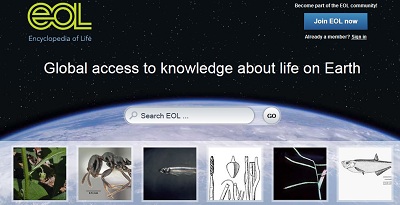 Established in 2007 with the ambition of creating a unique web page for each of the known 1.9 million species on the planet, EOL includes type specimen information on botany, entomology, and zoology. These type specimens – the first found material from which new species are scientifically defined – are vital resources for scientists studying the classification of organisms and comparative biologists.
The new images now available on EOL include photos of bones and skins, mounted specimens, x-rays, and photos from collecting expeditions. Some highlights include image galleries for pressed plants, shells of molluscs and other marine invertebrates, insects, fish, and reptiles.
EOL launched five years ago with 30,000 pages and fewer than a dozen partners. Today it has more than 200 collaborators around the world, a growing community of members, and active contributors who share their time, creativity and knowledge. It currently boasts over 55,000 members and more than 1.5 million images.
Here at LabHomepage, we think this is an excellent resource for both professional and casual users. We might question the estimate of 1.9 million species, which is not universally accepted (and in truth there is no way to know the exact number), and we notice that not all pages are really complete, but this is an endeavour that meets with our belief in the open use of use of the internet to disseminate valuable information.